Indoor Air Quality Repairs, Air Quality System Installations & Indoor Air Quality Services

Fredericksburg, VA, Stafford, VA, Colonial Beach, VA, King George, VA & Spotsylvania, VA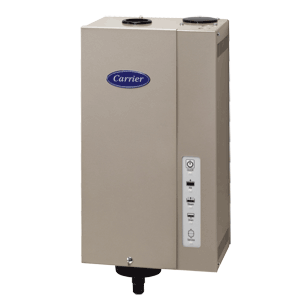 Residential HVAC Services

∴

HVAC Services ∴ King George, VA ∴ Fredericksburg, VA ∴ Spotsylvania, VA

A clean, healthy indoor environment is essential to your comfort, well being, and enjoyment of your home. While it is impossible to eliminate every potential source of contamination, effective improvements are relatively simple, convenient, and affordable. Through a range of innovative and proven processes and products, R. K. Payne, Inc. delivers results that let you breathe easier. Our air quality specialists evaluate your specific circumstances, determine cost-effective recommendations, and implement strategies to protect against health risks.

Timely and proactive service of your HVAC system is essential to the quality of your home's air quality. The NATE-certified technicians from R. K. Payne, Inc. perform an extensive task list targeted at the optimization of your system, not only improving performance and efficiency, but also promoting superior filtration. Depending on your specific circumstances, more intensive methods may be required. As a small business, every customer and every project is our priority. Know that we will address your individual situation and customize a solution to meet your needs. By incorporating state-of-the-art technology air quality products into your HVAC system, we make sure you achieve your goals for energy efficiency and safe living conditions.
Reliable Indoor Air Quality ServicesSpotsylvania, King George, Fredericksburg, Stafford, and Colonial Beach
As a Carrier Factory Authorized Dealer, our team is factory trained, regularly updated, and specialized in the most advanced products on the market today. We handle the temperature control and air quality needs of homeowners in King George and across Spotsylvania, King George, Fredericksburg, Stafford, and Colonial Beach, providing solutions to even the most difficult challenges. While clean indoor air is important to the health and comfort of everyone, those who suffer from asthma, allergies, and respiratory problems are particularly sensitive.  To ensure that your home provides welcoming relief, and is free of irritants, bacteria, and other pollutants, count on the professionals from R. K. Payne, Inc..
Some of the rewarding options R. K. Payne, Inc. offers includes:
Air Cleaners – Carrier air purifiers take simple filtration to a whole new level.  While portable air cleaners are a great deal of work and restricted to single room capacity, whole-home air purifiers incorporate into your heating and cooling system.  You'll notice improvement through the entire home.  You'll also customize your indoor space, answering to various changes in conditions or activities.  Although you won't hear or see your air purifier, it will effectively eliminate pollutants, allergens, and pathogens, cleansing circulated indoor air up to eight times per hour.  These units operate even when heating or cooling is not required.  The Carrier Infinity and Performance Series Air Purifiers, and Comfort Series EZ Flex Cabinet Air Filter offer a variety of choices to satisfy every budget, expectation, and installation space for example: Reme Halo and the Air Knight.
UV Lamps – Unchallenged biological growth on the cooling coil of your air conditioner can block essential airflow by up to 9%.  Incorporated into your central air system, UV germicidal fixtures eliminate the need for chemical coil cleaning, preventing the problem of mold, facilitating optimal efficiency, and saving money on energy costs.  Algae are eliminated from the drain pan.  Blower life is extended. Copying the effective example of the sun, UV lights defend against airborne allergens and organisms that thrive on the indoor coil of your air conditioner.  Preventing the accumulation of bacteria, mold, and viruses protect both air quality and system performance.   UV-C light is a natural disinfectant and works by penetrating the membranes of microorganisms, disrupting their DNA, and rendering them harmless before they get the chance to enter your breathing air.  The Carrier Performance Series Germicidal UV Lamps decrease concentrations of airborne bioaerosols by 50% in under an hour, silently creating a healthier indoor environment.
Humidifiers – Relative humidity is ideal when kept between thirty and sixty percent. During the winter, heated airdrops far below this optimum range.  The impact of insufficient humidity is often underestimated.  Overly dry air aggravates symptoms of eczema and psoriasis, causes dried nasal passages, itchy eyes, bloody noses, chapped lips, and static shock.  Fine wood furnishings may crack or experience separated seams.  A lack of moisture in the air makes you more vulnerable to illness.  Whole-home humidifiers infuse needed moisture into the air, regulating humidity levels, and allowing you to feel warmer at lower thermostat settings.  You'll conserve energy, save money, and won't need to give up on comfort.  Carrier steam, bypass, and fan-powered humidifiers work in tandem with your furnace or fan coil, requiring little energy, making very little noise, and creating a more welcoming home.
Related Articles:
How Can I Improve Indoor Air Quality for My Home?
How Important are Regular HVAC Air Filter Changes?
The Importance of Ventilation for Indoor Air Quality?
---
HVAC Services in King George, VA | Indoor Air Quality Repairs Stafford, VA
Find Service in Your Area:
HVAC Services

∴

Residential HVAC Services ∴ Fredericksburg, VA ∴ King George, VA ∴ Spotsylvania, VA