Water Heater Installations, Water Heater Services & Water Heaters

Stafford, VA, Spotsylvania, VA, Fredericksburg, VA, Colonial Beach, VA & King George, VA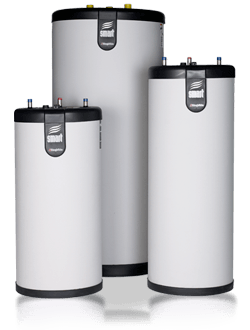 Water Heater Installations

∴

Water Heaters

∴

Water Heater Services ∴ King George, VA ∴ Stafford, VA ∴ Spotsylvania, VA

For all of your hot water heater needs, R. K. Payne, Inc. provides innovative solutions that not only meet your exact household requirements but also do so reliably and efficiently. Everything from calculating the suitable size and style of the unit, to quality of materials and accuracy of installation, affects your budget and daily life.  An adequate supply of clean, hot water, is essential to the smooth management of your household.  There's no room for error, disruption, or excessive costs.  We deliver the highest level of return for your investment by carefully considering your exact requirements for installation space and capacity, before making knowledgeable recommendations.  Through a wide range of options, timely installation, and organized worksite, we deliver rewarding results.
Water Heater Installations in Stafford, VA | Water Heaters Spotsylvania, VA | Water Heater Services Fredericksburg, VA
At first glance, you might think all water heaters are the same.  There is a reason for the variations in price.  Higher quality equals greater benefits.  By spending a little more, you'll enjoy the rewards of a longer warranty, larger heating element, thicker insulation, and superior corrosion fighting metal anodes.  Through extended longevity and uninterrupted performance, the cost of operation and ownership is significantly lowered.  Investing in ENERGY STAR qualified gas storage models offers a potential savings of around forty dollars a year on water heating costs.  With innovations in design, many homeowners are turning to tankless water heating, enjoying the advantages of water heated on demand.  This avoids standby energy losses and delivers an unlimited supply of water that is free of contaminants that can be absorbed from the tank.  With no storage tank, there is no possibility of flooding, and these compact units take up very little space.  R. K. Payne, Inc., through years of hands-on experience and in-depth training, can help you determine the style that's exactly right for you.
Expert Water Heater Repair, Service & InstallationSpotsylvania, King George, Fredericksburg, Stafford, and Colonial Beach
A hydronic air handler relies on the hot water from your water heater to provide forced air heat to your home.  A hot water line passes through a copper heat exchanger, which disperses the heat into the duct system and to the rooms of your home. The hot water is returned to the water heater by way of a secondary pipe. These units are capable of working with most hot water heaters or boilers.  If installed in conjunction with a tank hot water heater, efficiency is improved because of the satisfaction of multiple demands with no added energy losses.  Combined hydronic air handlers are an extremely rewarding option, delivering diverse possibilities of heating loads, and air that isn't overheated or overly dry.  If you are interested in learning more about the flexibility of hydronic air handlers, reliable tank-style water heaters, or tankless options, our specialists would be happy to explain options, make recommendations, and complete your project to your total satisfaction. Contact us today to get started.
Water Heater Installations

∴

Water Heaters

∴

Water Heater Services ∴ Spotsylvania, VA ∴ King George, VA ∴ Fredericksburg, VA