Electricians & Electrical Services

Fredericksburg, VA, Spotsylvania, VA, Colonial Beach, VA, Stafford, VA & King George, VA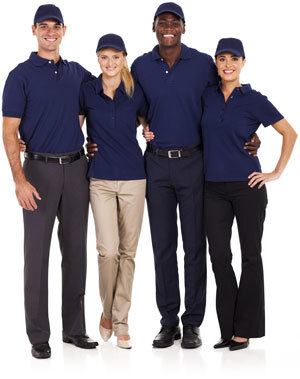 When you need electrical work done around the house, it's best to leave it to the professionals. The licensed electrical contractors from R. K. Payne, Inc. ensure safe and rewarding completion of your project. We offer a wide range of services, innovative recommendations, and simple improvements that add convenience, enjoyment, and usability to your home. Free onsite estimates make it easy to get started, and unwavering professionally ensures a swift and satisfying completion. With R. K. Payne, Inc. there are never long delays, and never any mess, damage, or discarded debris for you to deal with. We keep disruption of your home to minimum, and strive to complete most jobs in a single visit. Through extensive training, years of in-field experience, and leading-edge tools and technology, we answer any challenge, minor or complex, and protect your investment with precision workmanship.
You've found the Electrician that you need!Spotsylvania, King George, Fredericksburg, Stafford, and Colonial Beach
As times change and your family grows, your household electrical needs may require additional lighting, outlets, or layout of appliances.  R. K. Payne, Inc. provides the help you're looking for, answering your highest expectations with straightforward solutions. Consider the many benefits of exterior illumination. Light up your backyard, deck, or patio, and open up a whole new realm of possibilities for entertaining, relaxing, or family recreation, while also improving security. The installation of an overhead ceiling fan offers greater energy efficiency and comfort. The simple addition of electrical outlets protects safety, provides greater aesthetics, and eliminates awkward extension cords and power strips. Whether you're putting on an addition, renovating, or just moving things around for a more pleasing design, we can help you plan for and accommodate your major appliances. We can also provide power for your electronics, sump pump, ductless mini-split, add motion-sensitive lighting, brighten up a dark corner, or help you design and execute a new project. The possibilities are only limited by your imagination.
Home Electricity Fredericksburg, VA | Electricians Spotsylvania, VA | Residential Electricians Colonial Beach, VA
By delivering accurate work at affordable prices, R. K. Payne, Inc. makes it easy for you enjoy power at your fingertips.  We handle the electrical needs of homeowners in King George and across Spotsylvania, King George, Fredericksburg, Stafford, and Colonial Beach, providing prompt, personalized, and courteous service.  If you have any concerns with your electrical system or are confronted with hazardous conditions, contact us immediately.  With 24/7 Emergency Service, we are always available, and your safety is always protected. Know that our licensed technicians have the necessary training, industry background, and resources to answer whatever challenges your project may present.  With safety always a priority, you can count on R. K. Payne, Inc. for reliable solutions that make your life easier.
Residential Electrical Services

∴

Home Electricity

∴

Residential Electricians ∴ Fredericksburg, VA ∴ Spotsylvania, VA ∴ King George, VA