Generator Repairs, Generators & Generator Installations

King George, VA, Colonial Beach, VA, Spotsylvania, VA, Fredericksburg, VA & Stafford, VA
Avoid A Power Outage With A Backup Generator
The installation of a dependable backup generator is an investment in complete peace of mind. Avoid the inconvenience, prevent damage to appliances and property, and eliminate concerns associated with sudden or lengthy power outages. For residential or commercial electrical needs, R. K. Payne, Inc. is your knowledgeable source in King George and across Spotsylvania, King George, Fredericksburg, Stafford, and Colonial Beach. We offer recognized and proven manufacturers, such as GE, Generac, and Briggs & Stratton, in a broad selection of styles, at the best prices. Our licensed electrical technicians provide informed recommendations, matching your specific requirements to the right products. Through timely and accurate installation, we ensure a safe transfer of power, dependable operation for as long as you need it, and complete satisfaction.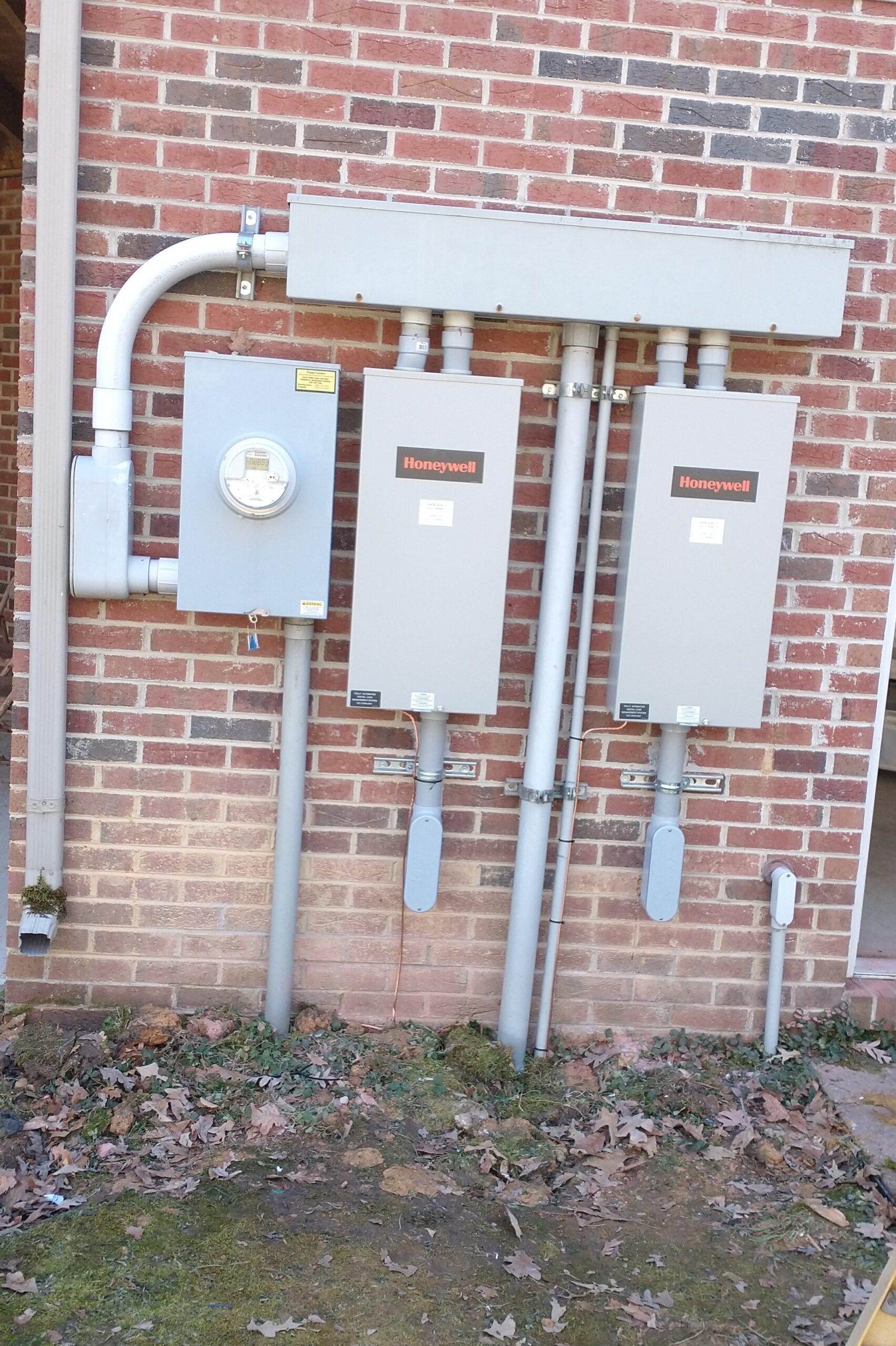 Generator Services That Won't Leave You In the DarkSpotsylvania, King George, Fredericksburg, Stafford, and Colonial Beach
At R. K. Payne, Inc., we take every extra step to facilitate the quick and stress-free completion of your project, and that includes financing.  With easy credit approval from Synchrony Financial, you'll enjoy easy online account management, same-day payment, monthly Autopay, up to twelve future-dated scheduled payments, and the ability to change or cancel any open payments.  Contact us today and we'll make sure every step of your purchase, installation, and operation of your standby generator is simple, convenient, and rewarding.
Some of the many benefits of ownership include:
Utilizing gas or liquid propane, these innovative solutions never require refueling and provide operation for as long as required.
Permanently installed outside your home or business, backup generators activate automatically when power is interrupted, and handle your electrical needs until power is restored.
Your backup generator protects you from loss, damage, and disruption, maintaining a steady and safe operation.
Even if you're not at home, the generator automatically operates when needed.
Power outages often occur during storms, when there is a greater danger of flooding.  A backup generator supplies power to your sump pump, protecting your basement, appliances, and valuables from moisture.
Despite the weather outside or lack of power, your HVAC system and major appliances will remain operational.
Responding to a power outage automatically, your standby generator reaches capacity within a span of seconds and generates electricity.
Even if you are unavailable to manage your property, the backup generator safely maintains operation until power is restored, then automatically transfers power back.
Damage to temperature-sensitive products is avoided.
You'll no longer need to go without everyday conveniences and necessities, such as important electronics.
You control whether to power your entire home or facility or limit power to the most important appliances.
Skilled and timely installation from R. K. Payne, Inc. protects you with reliable products, safe operation, and greater value for your investment.
---
Residential Electrical Services Spotsylvania, VA | Generators Fredericksburg, VA | Residential Electricians Stafford, VA
Electricians

∴

Residential Electrical Services

∴

Home Electricity

∴

Electrical Services

∴

Residential Electricians ∴ Fredericksburg, VA ∴ King George, VA ∴ Colonial Beach, VA