AC Services, Air Conditioning Services & Air Conditioner Maintenance

Stafford, VA, Spotsylvania, VA, Colonial Beach, VA, King George, VA & Fredericksburg, VA
Call Today For AC Services
Spotsylvania, King George, Fredericksburg, Stafford, and Colonial Beach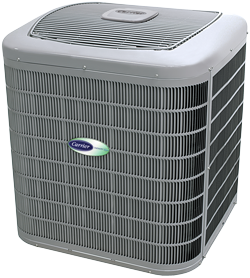 When you are in need of maintenance for your air conditioner, the team from R. K. Payne, Inc. is the best choice to call in the Spotsylvania, King George, Fredericksburg, Stafford, and Colonial Beach area. We find any flaws, areas of concern, worn or broken parts, and make the necessary corrections to ensure optimum performance.  By keeping each component in peak condition, your cooling equipment will resist malfunctions, last longer, and operate at a higher efficiency. Annual service from R. K. Payne, Inc. incorporates a wide range of tasks that are proven cost-effective and beneficial to long-term performance. You're going to enjoy a cleaner, healthier home, with superior temperature and humidity control, lower monthly costs, extended service life, and greater value for your investment. Of all the many services we provide, proactive service is one of the most important.
Save Money with Air Conditioning Maintenance!Spotsylvania, King George, Fredericksburg, Stafford, and Colonial Beach
People tend to neglect the care of their cooling equipment because they are worried about sacrificing valuable time, disrupting the comfort level of their home, or simply not wanting to spend money on something that isn't broken. At R. K. Payne, Inc., we take extra steps to eliminate your concerns. Our licensed HVAC specialists don't leave you waiting. We arrive on time and equipped to handle the entire scope of the job. We protect surfaces from damage, keep an organized work site. We never leave a mess, discarded equipment, or evacuated refrigerant behind. The alternative to proactive maintenance is reactive service. By waiting for your system to fail, you're guaranteed inconvenience, stress, and higher costs. Let us accommodate your schedule with affordable inspection, and we'll make sure your air conditioner, heat pump, or mini-split is ready for the upcoming heat and humidity. With a service plan, you'll enjoy none of the work or worry, and benefit from year after year of rewarding operation.
Prompt AC Services
---
View Our Other Cooling Services
---
Emergency AC Services & AC Maintenance in Colonial Beach, VA
We can't stress it enough. HVAC maintenance is absolutely essential. Crossing your fingers and hoping doesn't provide the protection you need. The only way to defend against sudden and costly breakdowns, decreasing efficiency, polluted air quality, and the shortened service life is through timely and accurate tuning. With that being said, leaving the upkeep of your complex cooling system in the hands of an inexperienced and untrained technician, who lacks the tools or dedication to handle the scope of the job, can actually result in damage and expense. You can trust the fully licensed, NATE-certified technicians from R. K. Payne, Inc. to protect your interests and investment with expert and conscientious service.
As a Carrier Factory Authorized Dealer, we are held to extremely high requirements in every area of business and services. We maintain complete insurance and liability coverage, are EPA certified for proper refrigerant handling, and receive regular factory training updates. Our team follows strict installation and maintenance procedures, and when replacement parts are necessary, we use genuine Factory Authorized Parts if possible. Know that for seasonal maintenance in King George and the surrounding areas of Spotsylvania, King George, Fredericksburg, Stafford, and Colonial Beach, nobody lives up to our standards of excellence.
Related Articles:
The Importance of Seasonal AC Maintenance
Common Ways to Protect Your AC
What's New in AC Technology?
We are small enough to know you, and large enough to serve you.
Contact us today to get started.
Emergency AC Services ∴ Colonial Beach, VA ∴ Spotsylvania, VA ∴ Stafford, VA